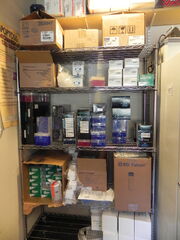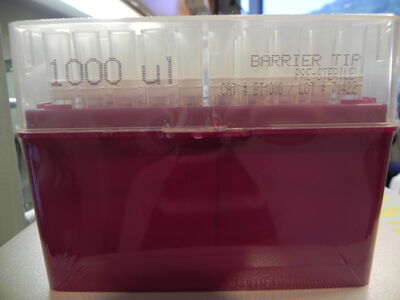 1000ul tips are kept on the rack between Mark and Monique's desk. These tips are designed to be used with the P1000 pipettors, but not the P2, P20, or P200.
The tips are sterile until opened, so keep them closed when not in use.
If you see excessive condensation on the inside of the lid of a tip box, don't use that box, and let someone know.
Regular 1000ul Tips P/N: Genesee Scientific, 24-161RS
1000ul Reach Barrier Tips P/N: Genesee Scientific, 24-430