Our ice machine is a
Hoshizaki F-500 BAF
, located in Room 4-253 next to the Kennedy Lab. Here are its
instruction manual
,
parts manual
, and
service manual
. The ice machines can be found in the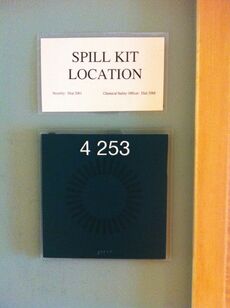 left side of this room as soon as you walk in. N.B.: DO NOT leave the scoop in the ice machine, as it will rapidly become buried in the ice.
This room also contains the dry ice box for this floor.